Rockin' and a Rollin'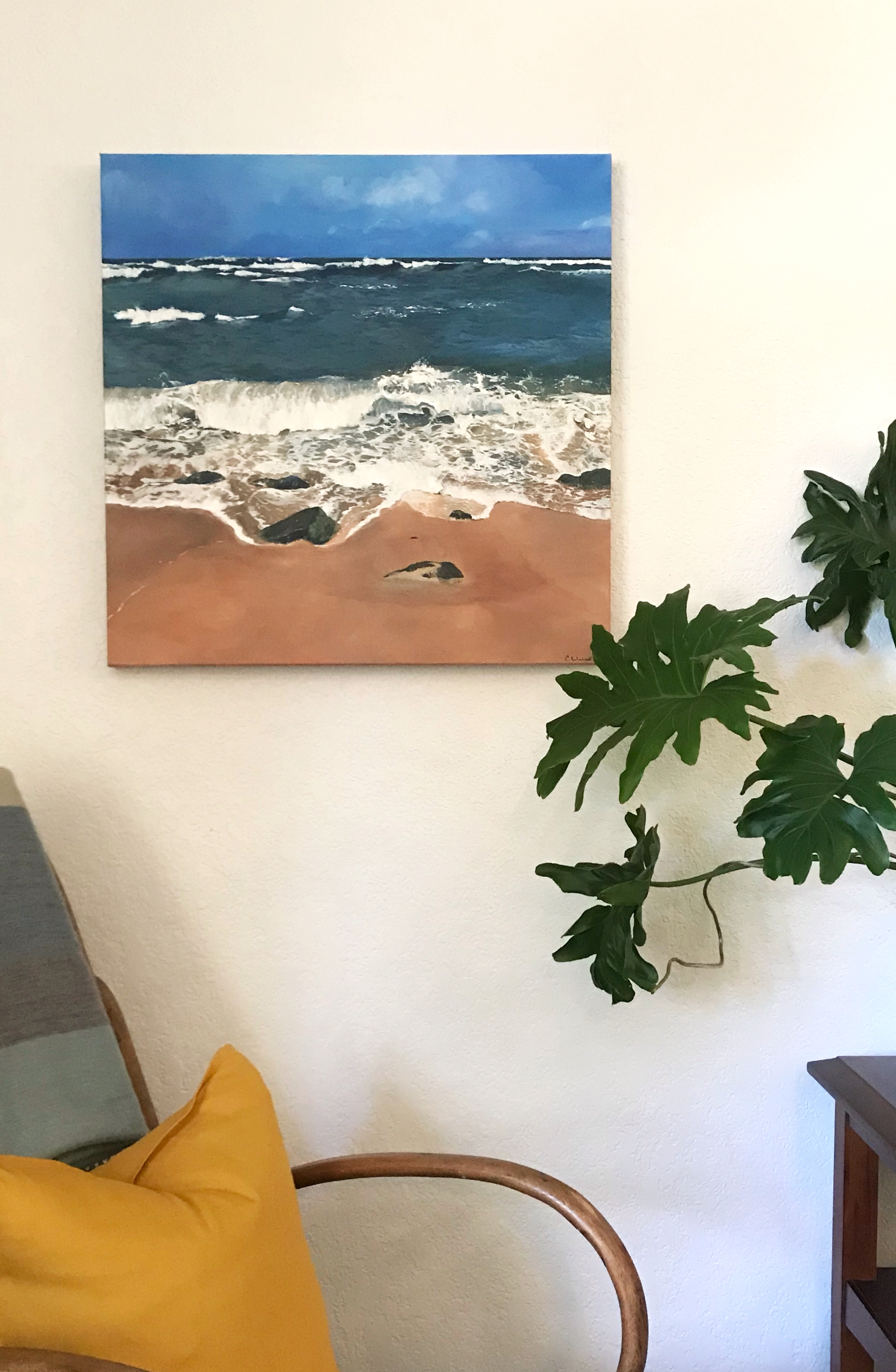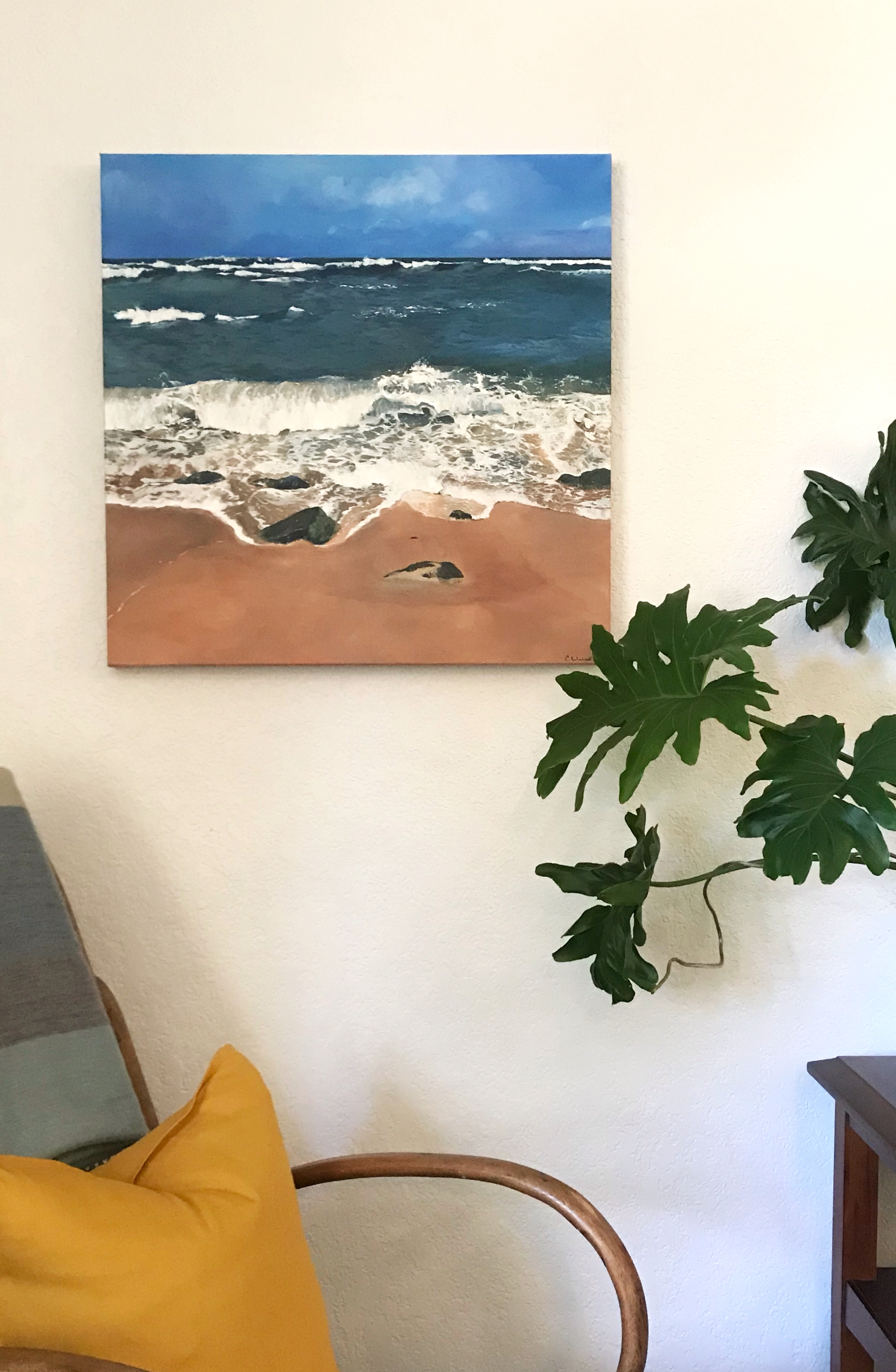 Rockin' and a Rollin'
Jumping on a plane for a spontaneous trip. It's not the right timing, the price is too high, the destination is not perfect. But standing on the beach, the ocean answers, "Thank you for visiting, for breathing, for holding hands, and for living in the moment".
Rockin' and a Rollin'
From the Luminous Collection released July 12, 2019,
Acrylic paint on stretched canvas 24" x 24" x 1.5". The canvas is painted on the sides to continue the scene. The canvas is signed by the artist, and is wired and ready to hang.