Catch a Wave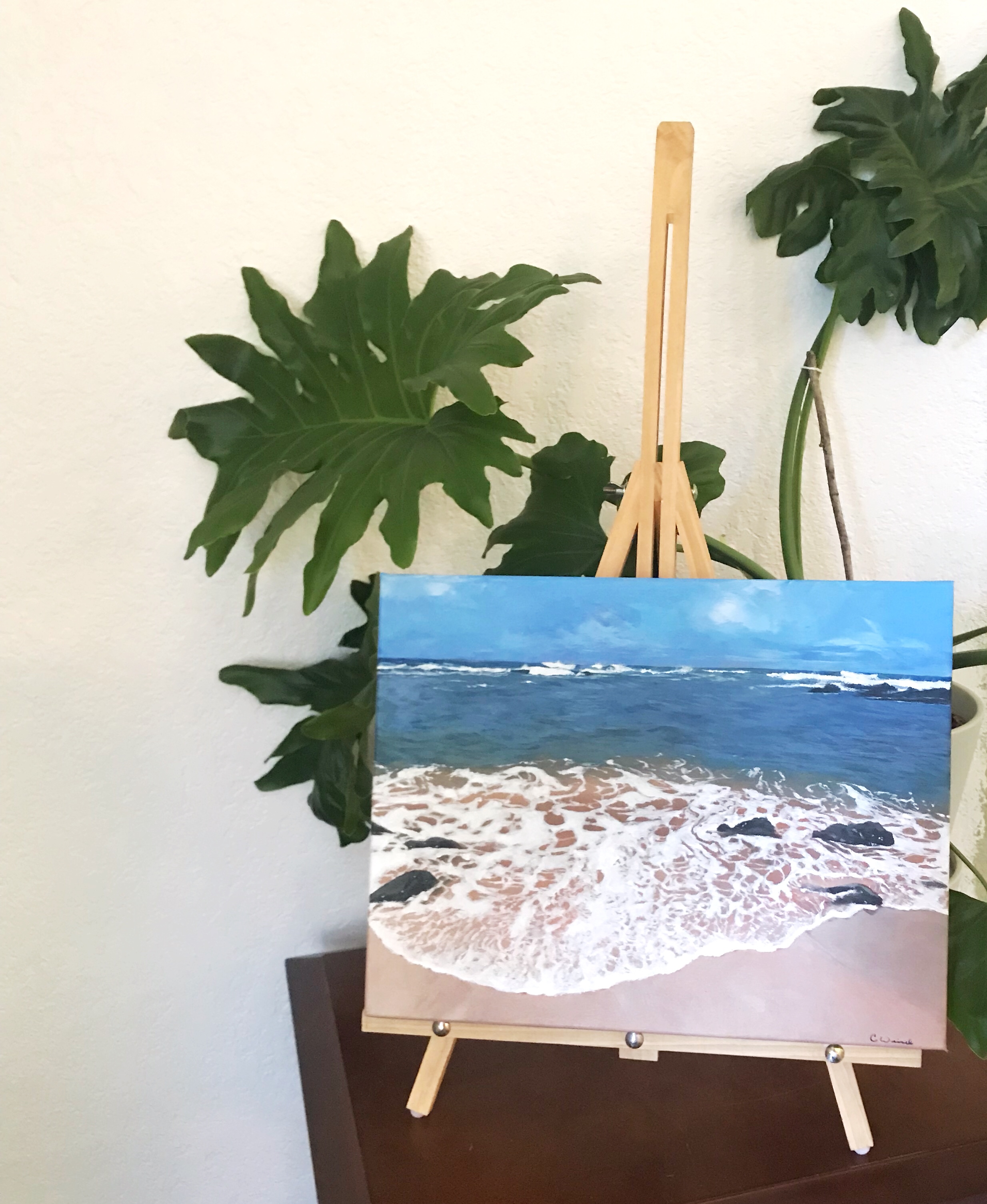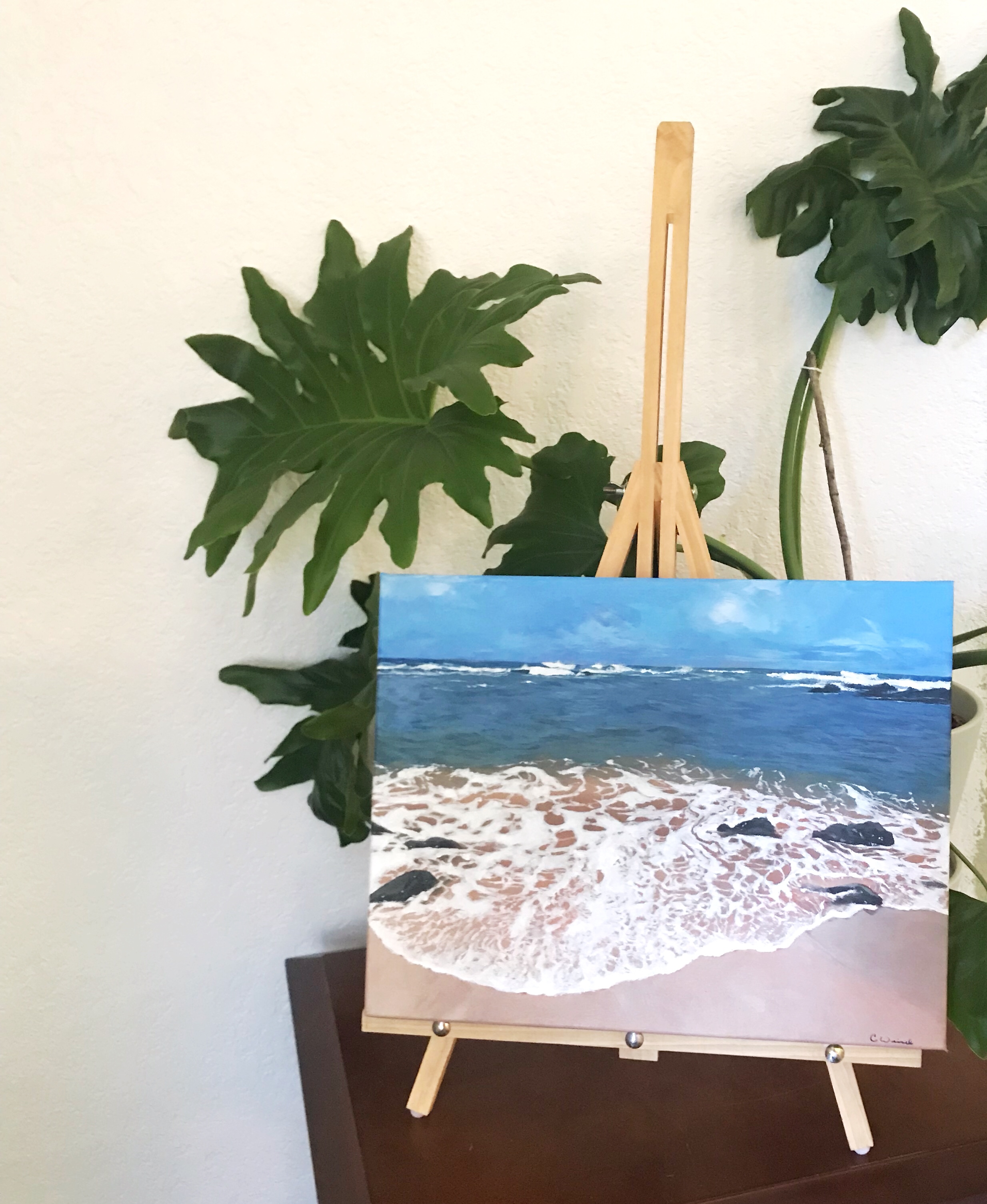 Catch a Wave
This was the day I got to know a new beach. The way the water hit the rocks and diverted the lacy bright foam. The smell of the sand and the feeling of the breeze. It was a perfect introduction.
Catch a Wave
From the Luminous Collection released July 12, 2019,
Acrylic paint on stretched canvas 14" x 11" x 1.5". The canvas is painted on the sides to continue the scene. The canvas is signed by the artist, and is wired and ready to hang.